Build A World (0.6)
Submitted by
lpnadmin
on Thu, 05/01/2014 - 10:51

Welcome to the new and updated version of Build A World (0.6)
All new registered users can play for free for 1 month, and all paying users can use online servers for free for 6 months starting today!
We have been busy adding new features, and planning new stuff. There have been many suggestions mailed to us, regarding blocks, gameplay, technolgies etc. Thank you! Over time we will attempt to include most of the things in the game.
What's new since last newsmail?
Animals: A number of Fish has been added, and also spawnerblocks for the Fish. The code for animals has been rewritten to let the game have tens of thousands of animals in the world. Click here for an example movie of an Aquarium and here for an example movie of an Orca Killer Whale.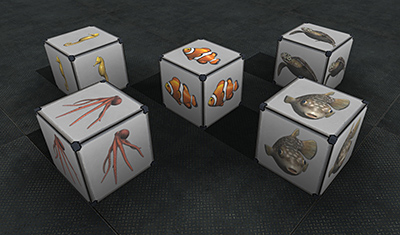 Design Set 1: New set of blocks and constructions called 'Design Set1' for players who wants to design something with a more industrial or futuristic look.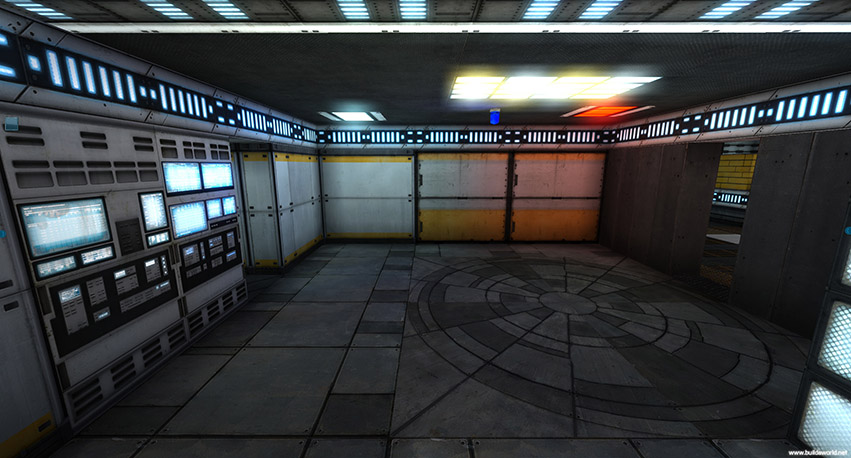 Teslacoils: Zap! 2 Types of Teslacoils has been added as Constructions. They use a lot of power, but also provide great defense and protection against other players or dangerous animals. Click here for an example movie and an Info Movie.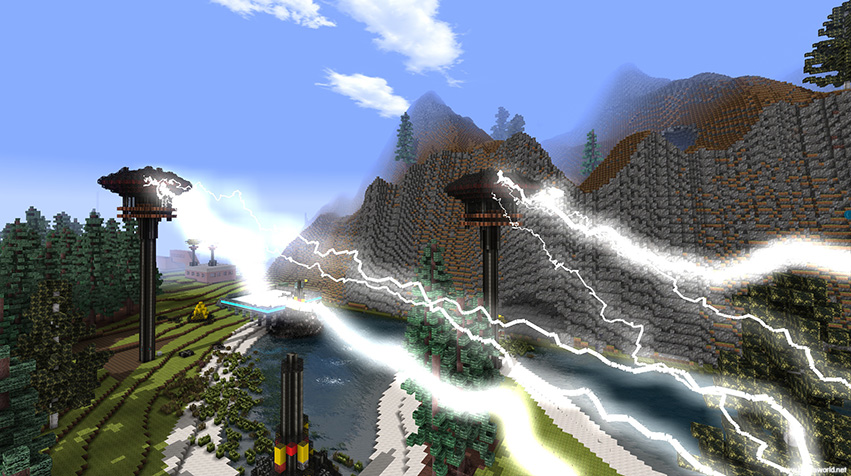 Many new sounds: For example when user gets damaged.

Player Ranking and Achivement system: Many new tasks has been added for the user to complete and compete. Press K to see your current ranking and the entire list of tasks. Ranking ONLY increases in Survival Mode!
Map Description: Map-owners can now edit a description for a map. The description will be shown when users enter the map.
New spawnpoints and spawnpoints list: World-spawnpoint and Guest-spawnpoint. Spawnpoint teleport. Press O to see the overview of spawnpoints (not for Survival).
Chat history with clickable links: Press H to see chat-history. Text and be copied from chat and pasted into chat, including links, which can be clicked.

Inventory: Inventory is now seachable with text, and 'show only available items' checkbox has been added. Metal Category added. Wodden Category added. Constructions has Design Set 1 added. Factory now shows the missing materials or blocks in Red at top of list. The number of blocks you want to manufact can be increased 10 or 100 fold by holding down SHIFT or CTRL.

Serverlist: Now also shows Private Cloud Serves.
Graphics: Tonemapper has been rewritten for a better color and tone of the world. Many bugfixes for reflections, fire and smoke.

BugFixes: Numerous bugfixes and especially major optimizations of certain features like pipelines, powersystems, loading and saving of worlds. Also lower bandwidth usage and memory-leak removal.
Read Changelog.txt for a full list of changes.
Always remember F1 for help.
What is the road ahead?
We are working on several cool things at the moment. Pumpable and removeable water, more areas for Big World Mode, more functional blocks to be used with signal lines, new world zones and the online Model Library.

Later we want you to be able to build a car and drive it in the world, or make a boat, a plane, spacerocket etc. We are also adding PvP mode and any model or map can be used in PvP mode.

A number of weapons and animals.

An educational part of the game is also in the works, and the aim is to create a number of lessons to be used in schools. The educational part of Build A World will be free.
sincerely,
BAW Dev Team
Contact Build A World by
clicking here
.
Official homepage: http://www.buildaworld.net/
Join us on Facebook: https://www.facebook.com/BuildAWorld.net
YouTube Channel: http://www.youtube.com/user/wwwbuildaworldnet/videos

Screenshots from the game